Sugu Drones Integrates Weather Flow – Wind Meter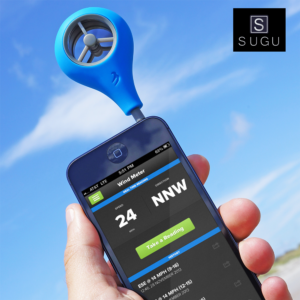 Sugu Drones is proud to announce the integration of WeatherFlow – Wind Meter in our operations.
Antonio de La Cruz, Sugu Drones, Chief Technology Officer, added: "this affirms our commitment to our students, and customers that airspace & drone safety is a top priority for us. The integration of weather flow will allow our enterprise customers in public safety, energy, real estate and agriculture to react quickly to threats".
By providing an additional level of assurance with an ultra localised reading Sugu Drones customers will be able to make go/no go call's with certainty. It is Sugu's goal to further enhance situational awareness for all users when it comes to high & low risk drone operations.
Sugu Drones is a drone solutions provider located in Toronto Canada. Sugu specializes in on-demand aviation services, which include drone training, drone inspections, and software . We offer premium mobile services in data acquisition, capture and analytics.
At Sugu we believe in optimizing time to ensure our clients, are always one step ahead.
If you are interested in purchasing the weather flow wind anemometer you may do so here: