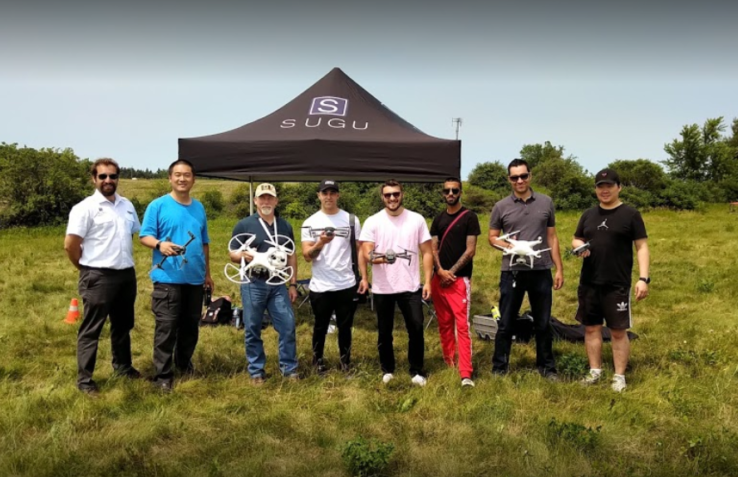 Why Choose Sugu For Drone Training?
Why Choose Sugu for Done Training
Located in Markham, & Mississauga, Sugu (Japanese for "fast") is Canada's largest drone training center offering classes year-round in all aspects of flying drones safely.
Why Choose Sugu?
There are many schools in North America that will offer you training in flying drones, but how many of them have one on one training provided by Instructors are licensed commercial pilots? Sugu offers small monthly courses and 24/7 instructor availability; as well as both online and in-class practical training. What's more, Sugu offers classes in both French and English. Sugu's courses are recognized by Transport Canada.
What will I learn at Sugu?
Courses offered by Sugu covers flying for the many of the industries drones are used in today:  agriculture,construction, and videography. As well, you'll learn how to fly safely and what is required to become a licensed drone operator including applying for your SFOC for BVLOS (Special Flight Operations Certificate) that tells you how and where you may fly your drone.
What Career Services Does Sugu Offer
Once you've completed courses at Sugu can help you out getting your career off the ground. They offer 1 on 1 career counselling and job leads assistance. As well they offer the Drone Pilot Pathways Program and an online recruiting portal for graduates and networking events to build up contacts.
More reasons to choose Sugu for drone training
Besides the classes, there are more things that Sugu offers: they have Instructors who care about their students and want them to succeed and there is career assistance after completing courses. Remedial assistance provided for free. There are also monthly giveaways.
For more information visit their website at: SuguDrones.com or call them at:  1888-FLY-SUGU (1-888-359-7848)